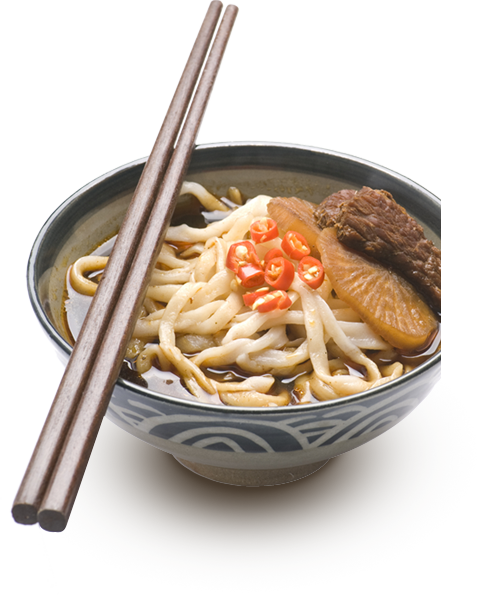 Explore and indulge your senses.
At Lee Lee International Supermarket, you'll find a variety of goods that you never knew existed. From China to Brazil and beyond, you'll find authentic flavors and exotic tastings from over 30 countries scattered across the world. Be adventurous. Be bold. Get inspired and add variety to your culinary adventure.
The items below don't reflect everything Lee Lee has to offer. These are just some of the more popular items in our stores.
Check out our YouTube video on our "World of Produce."
Countries and Regions
As Arizona's largest international grocer for over 20 years, Lee Lee International Supermarket brings the world to you with over 200,000 products from over 30 countries encompassing 7 world regions, including:
Africa
Argentina
Australia
Austria
Brazil
Cambodia
Canada
Caribbean
China
Colombia
Croatia
Cuba
England
Finland
France
Germany
Hawaii
Holland
Hong Kong
India
Indonesia
Japan
Korea
Malaysia
Mexico
Middle East
New Zealand
Pakistan
Peru
Philippines
Sri Lanka
Thailand
Vietnam
Sweden
Switzerland
Russia
United States
Produce
Enhance the flavor of your meals with a vast assortment of domestic and international fruits and vegetables featuring fresh exotic imports such as kaffir lime leaves, lemongrass, sweet basil, plantains and bok choy. Plus, seasonal fruits like durian, jackfruit, lychee and young coconut can usually be found here.
Produce Selection
Asian Pear
Baby Banana
Baby Bok Choy
Bamboo Shoots
Banana Blossom
Basil Leaf
Bitter Melon
Bok Choy
Brown Coconut
Burro Banana
Calamansi
Chayote
Chinese Eggplant
Chives
Chrysanthemum
Curry Leaf
Daikon Leaf
Durian
Fresh Chestnut
Fresh Jackfruit
Fresh Longan
Fresh Lychee
Fuji Apples
Gala Apples
Garlic Leaf
Gobo Root
Green Mango
Green Papaya
Guava
Hawaiian Papaya
Hawaiian Plaintain
Horse Radish Leaves
Indian Bitter Melon
Indian Eggplant
Italian Parsley
Japanese Sweet Potato
Jicama
Jute Leaf
Kabucha Pumpkin
Kai Lan
Kohlrabi
Korean Chili
Korean Daikon
Leek
Leek Leaf
Lemon
Lemon Grass
Lime
Lime Leaves
Long Bean
Lotus Root
Malanga Lila
Mango
Manila Mango
Manzano Banana
Methi
Mint Leaf
Napa Cabbage
Navel Orange
Opo Squash
Oriental Yam
Pak Choy Sum
Parsley
Peeled Taro
Pennywort
Persian Cucumber
Persimmon
Pickling Cucumber
Plantain Bananas
Pumelo Grapefruit
Purple Yam
Raw Peanut (w/ shell)
Red Apple
Red Bell Pepper
Red Cabbage
Red Leaf Lettuce
Red Potatoes
Ripe Mango
Roma Tomatoes
Romaine Lettuce
Shallot
Snow Pea Leaves
Sugar Plums
Sweet Tamarind
Taiwan Pak Choy Sum
Tamarind
Taro
Thai Chili
Thai Eggplant
Tumeric
Water Chestnuts
Watercress
White Peach
Yali Pears
Yam
Yampi
Meat
If it's wild game or exotic meats you're seeking, Lee Lee International Supermarket has fresh meat delivered daily. Sparing no waste from head to toe, everything from your popular meat cuts to unique items such as chicken feet, oxtail, and pork tongue are available through the knowledgeable team at the meat counter. We'll handle all the prep work for your cuts. We can cut bone or oxtail at a minimum cut of 3 inches. Or if you'd like, we can thin slice, ground or cube your meat, all complimentary and included with your visit.
Sliced Meat
Shabu Shabu
Bulgogi
Teriyaki
Hot Pot
Smoked Meat
Smoked Country Ham
Chicken
Drumsticks
Feet
Gizzards
Hearts
Liver
Wings
Breast
Leg Meat
Wing Whole
Wing Cut
Whole breast
Boneless breast
Beef
Eye of Round
Rib eye steak
Hind Shank bone in
Hind Shank boneless
Tenderloin steak
Neck Bone
Tenderloin whole
Tripe
Pork
Baby Back Rib
Tenderloin
Leg Skin on
Leg Skinless
Bellies with Rib
Pork Chop with Skin
Shoulder butt
Ear
Feet
Heart
Liver
Loin CC
Melts
Neck Bone
Snout
Spare Rib
Stomach
Tongue
Uteri
Duck
Turkey, Frozen
Other Meat Options
Pork Hog Casing
Cured Pork
Quail/Duck/Chicken stewing
Seafood
Discover an unrivaled international collection of the freshest seafood as well as trained experts to help with preparation. With an aquarium full of fish so fresh they're still swimming, enjoy a seafood selection featuring an enormous assortment of exotic and popular seafood such as blue crab, clams, salmon, sea bass and snails to name a few. At our fish counter, we can prepare your catch any way you'd like. You can either keep it whole, take the head and/or tail off, butterfly, steak cut, filet or even deep fry your fish, all complimentary.
Fresh Fish
Salmon
Sea Bass
Barracuda
Halibut
White Perch
Rainbow Trout
Stripe Bass
Parrot Fish
Tuna
Tilapia
Flounder
Pink Grouper
Red Snapper
Shrimp
Live Seafood
Lobster
Dungeness Crab
Blue Crab
Manila Clams
Cherry Stone
Oyster
Frozen Seafood
New Zealand Abalone
New Zealand Green Shell Mussels
Japan Scallop
Soft Shell Crab
Snow Crab
Lobster Tail
Cuttlefish
Norway Mackerel
Bacalao
Conch Meat
Octopus
Squid
Shrimp
Mahi Mahi fillet
Pollock fillet
Cod fillet
Swai fillet
Catfish Nuggets
Tilapia fillet
Catfish fillet
Other Seafood Options